Commercial Damp Proofing Contractors
As approved commercial damp proofing contractors, we've served Yorkshire businesses and built environment professionals for 30 years. Our Founder and Technical Director remembers the first commercial job – a chemical injection damp course for a large bakery in Leeds. Since then we've worked on hundreds of commercial projects.
Times change though and after three decades, the environment on commercial projects and building sites is unrecognisable. Quality standards, health and safety and the legal framework, have all gone through a revolution and, so have we.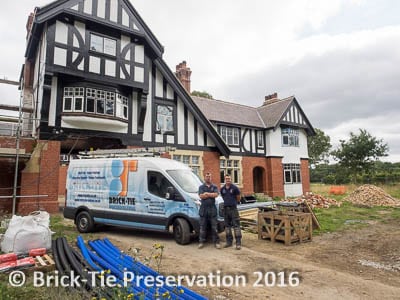 An Exceptional Level of Service
We help businesses, property developers, contractors, architects and local authorities in Leeds, Bradford, Sheffield, York, Harrogate and throughout the county.
We deal with damp and associated problems, such as dry and wet rot, woodworm and masonry and structural repairs. Best practice or no practice is the order of the day for modern professionals and we get that.
Commercial customers trust and demand that we provide an exceptional level of service with outstanding results every time. 
Our knowledge and skills are backed up by our wide range of commercially validated accreditations, which attest to our standards including:
Professional Damp Proofing Contractors
Damp doesn't discriminate and can affect any building: domestic, commercial or historical. However, while the problems may be the same, the challenges can be quite different. Commercial projects tend to be more complex in their requirements, with larger building footprints and many other things to consider, not least the potential delays and costs associated with damp proofing and timber treatments.
Our damp specialists understand that you need the work done professionally, with the minimal amount of disruption to your business or project.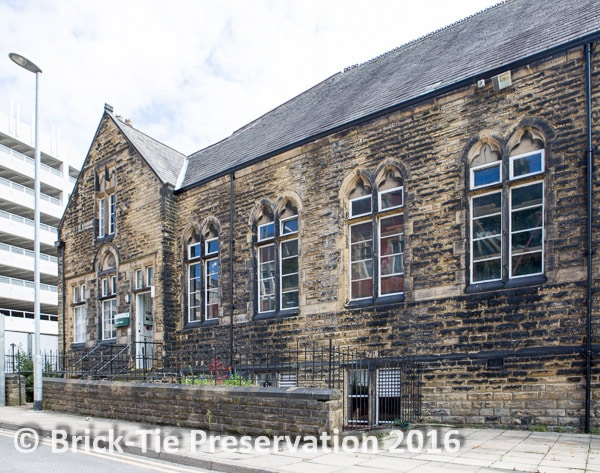 Whether conducting a damp and timber survey, installing a damp proof course, or repairing timber that's been affected by damp-induced decay. Our team will work with you to find the most non-invasive, effective and convenient damp proofing services possible.
Compromise? Well, many people say that's a dirty word, but in a commercial world any project is a combination of cost and benefit. Clients cannot afford to spend scarce resources treating dampness, which frankly, will dry out as the building is completed. A chemical Damp course may be essential, but not if the dampness found is actually due to a blocked cavity or condensation.
Damp Proofing Diagnostic Expertise
This is where our diagnostic expertise is so valuable. Finding the reason why a building has a damp problem is crucial to success. The days when all old building automatically received a new chemical DPC are gone (thankfully). We thoroughly inspect buildings and get to the root cause of the damp or decay. Good advice may be all we give. Many our our reports do not recommend 'damp proofing' as such.
Whether recommendations for specialist intervention are recommended or not, we include details of the methodology we used to reach our conclusion. Clients, lenders, Architects and all stakeholders can rely on the accuracy of our reports. Moreover, the ethical stance we take on recommendations is well known.
Our surveyors are not paid commission to 'sell' damp proofing or, any of the specialist services we apply. They are well paid professionals, who want to do the right thing, just like you.
Our bonus schemes are designed to promote quality, innovation, safety and efficiency – we make a profit by doing things this way.
Involved in a contentious or difficult damp problem, which seems insoluble? We're probably the foremost damp diagnosis experts in Yorkshire, with the first and only in-house damp diagnosis laboratory. If we can't find the cause of the damp, it's likely nobody can. 
Call now to speak to a qualified damp proofing expert, or to arrange a survey or to invite us to tender for work on Leeds 265 2752, York 566577 or Sheffield 224 5121 or email us via our contact page.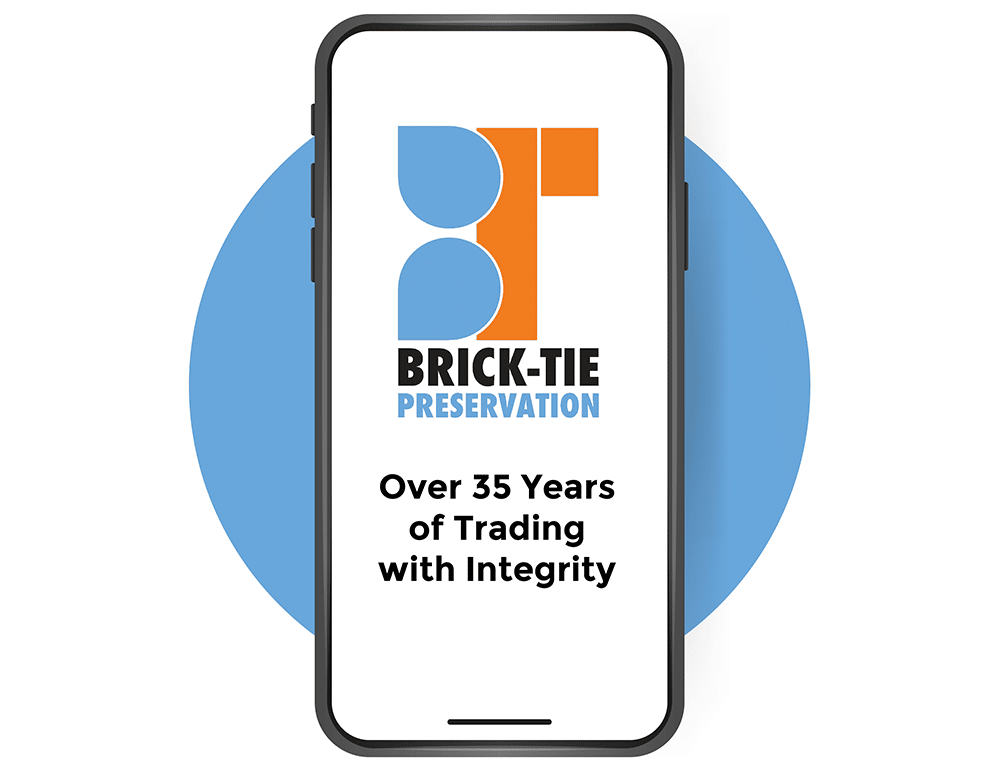 Need advice or want to book a survey?
If you have a question on our building preservation services, need advice on a structural issue or wish to book a survey, call our friendly team free on
Leeds 265 2752
,
York 566577
or
Sheffield 224 5121
or email us via our
contact
page.  and we'll be happy to help.
Does My Commercial Project Really Need a Damp Proofing Contractor?
There can be many reasons why we are required on commercial projects. Often the need is obvious and there are clearly problems with the building being considered for refurbishment. However, there can and often are underlying damp problems, not seen and waiting to be found during the planned work. This is not a good scenario. Dampness and rot discovered as work proceeds costs time and money. It is far better to obtain professional advice from us first. A full survey will be required in order to assess any issues with damp that need remedying. Tell tale signs are: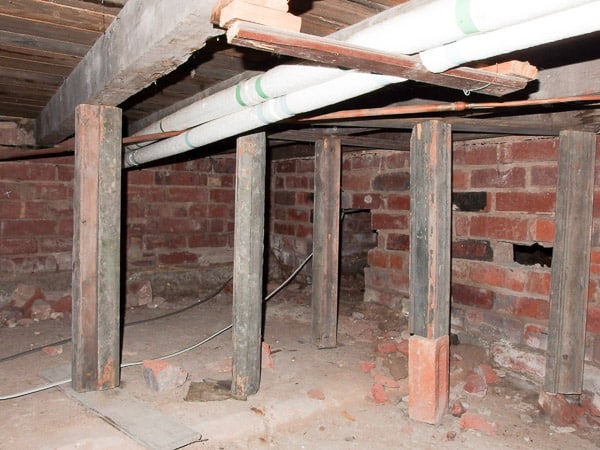 Our thorough attention to detail will ensure that we uncover the full extent of any damp problems, and these investigations will in turn allow us to recommend the most effective and appropriate damp proofing or remedial treatment – cost effective solutions guaranteed and credible. Call us now on
Leeds 265 2752
,
York 566577
or
Sheffield 224 5121
or email us via our
contact
page.
A completed project needs credible guarantees and all the paperwork to stand inspection by any interested party. Buyers, developers, lessees, lenders and owners need protection.
Defects may come to light on even the best run sites.
With 30 years of successful damp proofing projects behind us, we have a track record that stands the test of time.
We guarantee our work of course.
But we are a commercial entity, so we must insure you against our potential failure. Our balance sheet is strong, but who knows what the future holds?
Guarantees for our damp proofing, timber infestation work, wall ties and many of our structural and masonry repairs are insured, for the full ten year guarantee period.
Unsafe Damp Proofing Contractors?
Health and safety isn't 'sexy'. However, it is crucial to every project, both in design and execution. Compliance with CDM 2015 places duties to address health and safety at the design stage. We understand this. Before making any recommendations we stop and think:
This is modern health and safety in a nutshell. It promotes good practice and is also efficient and meets our legal requirements. It also meets our clients duties. They need to demonstrate that contractors they choose are competent; this is the law.
Our positive health and safety culture is designed to work by engaging our employees, with as much passion as our Technical Director displays for health and safety.
Read a short blog Technical Director Bryan Hindle Grad IOSH has written, explaining the impact and benefit of this approach.
Commercial Damp Proofing Gallery
Promoting a positive health and safety culture – good for business
The Property Care Business and – promoting a positive health and safety culture.   Health and Safety…. are you sick of it? I know that in the past, the mere mention of it, was enough to make me frown and change the subject. I viewed it with suspicion and even a bit of antagonism… Continue reading