Masonry Repairs and Structural Work
Masonry Repairs and Structural Work, Leeds and Yorkshire-wide
Our parent company is Brick-Tie Limited – one of the foremost experts in wall tie replacement and structural repairs in the UK.
Our comprehensive masonry repairs service ensure that every element of your structural issues can be treated with our 30 years of skill, experience and diligence – for a smoother, more efficient and more cost-effective approach.
From cottages, to Victorian Terrace houses, pre-war Semi-detached homes to 'One off' architect's specials – we've repaired them all with a smile.
Brick-Tie's skilled technicians have been repairing masonry, stone, concrete and brickwork for 3 decades; we have never faced a challenge we couldn't overcome.
Where cracking and bowing walls are concerned, we are the experts in Yorkshire (though we are sometimes asked to work further afield for our very specialised Helifix and Cintec work). We know that for a home owner, cracks and structural problems are stressful, as well as inconvenient – we aim to take masonry repairs worry away and, sort the problem for you.
Our Masonry and Stone Repair Services
Some
masonry repairs
are more cosmetic than structural in nature – for example, if you have a damp problem that's caused by cracked render, then this is fairly easy to resolve. However, occasional there may be an underlying structural issue, which needs attention; merely pointing up a crack is not enough. For example, the cavity
wall ties may have failed
, causing much more serious problems that need to be addressed quickly, to ensure the structural integrity of our building. Another common problem is walls bulging due to a lack of lateral restraint or in the case of stone wall, a lack of through stones or settlement of the rubble fill. Read on for details of the masonry repairs service or, to speak to the friendly team on
Leeds 265 2752
,
York 566577
or
Sheffield 224 5121
or email us via our
contact
page
The two videos below show the results of a collapsed wall in Leeds and the masonry repair methods we used to save the remaining sections of it and save our client time and money.
Our Masonry and Stone Repair Services
Sometimes people tend to panic when they hear they may have a structural problem and the cracks can cause lots of worry. We take the anxiety away by applying common sense traditional values, alongside the very latest in masonry repair best practice. Our aim is to reduce the need for costly re-building and wherever possible, keep the intervention to a minimum. This is where our chief skill lies; doing this work, whilst making sure that the finished project is sound, stable and guaranteed for the future.
Brick Tie Preservation's masonry repair solutions include:
The above is by no means a full list – these are just the most common structural repair methods we use. Others can be applied for specific structures, including timber frame, concrete homes too. Call our survey team for details.
Approved Masonry Repair Specialists
When Yorkshire's buildings crack and move, structural repairs are not always straightforward, but we know how to make things right when walls crack or bulge. We're approved by the two leading manufacturers of specialist masonry repair systems:
We're also specialists in
historic building repair
so however old or valuable your home is, we can help restore it to full structural integrity, without damaging its charm or appearance. You can find out more about the different types of masonry repair solutions and services we offer by taking a look through the pages in this section, or if you'd rather talk directly to a masonry and stone repair expert, please call us on
Leeds 265 2752
,
York 566577
or
Sheffield 224 5121
or email us via our
contact
page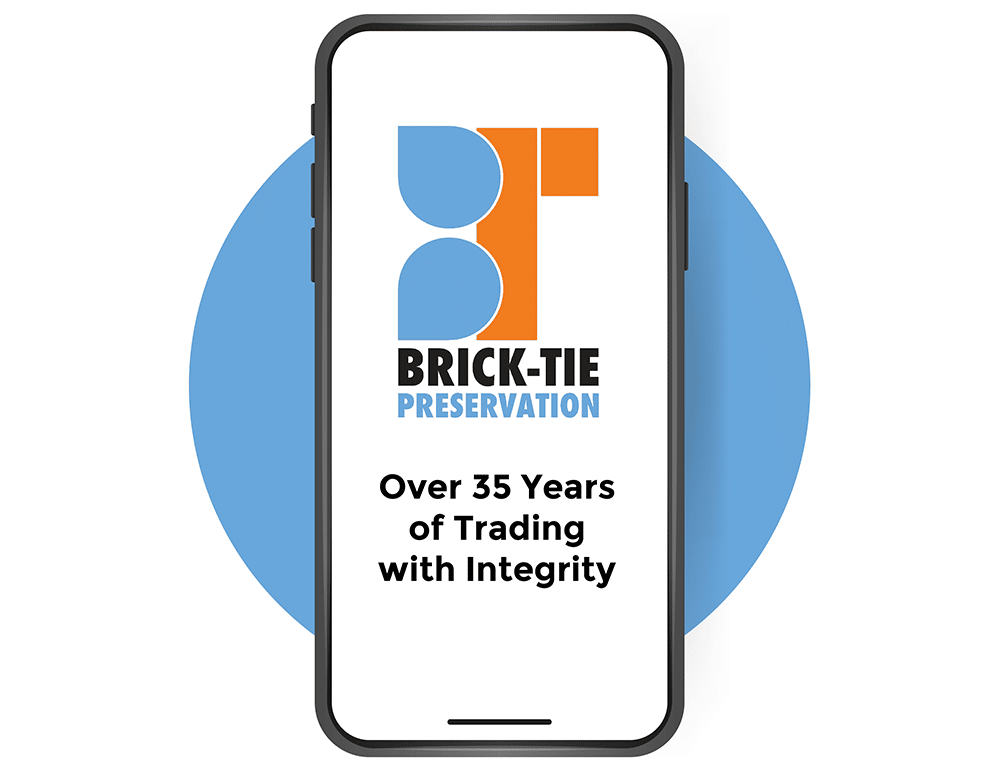 Need advice or want to book a survey?
If you have a question on our building preservation services, need advice on a structural issue or wish to book a survey, call our friendly team free on
Leeds 265 2752
,
York 566577
or
Sheffield 224 5121
or email us via our
contact
page and we'll be happy to help.