Timber Infestations, Wood Rot and Woodworm
Trouble with Timber Infestations?
We treat woodworm and rot problems in Leeds, Sheffield, York, Harrogate and throughout Yorkshire.
Our team at Brick Tie Preservation are time-served timber experts in helping homeowners deal with troublesome timber infestations. We are Woodworm, dry rot and wet rot experts. Of course you can't have rot without another of our specialist subjects: damp.
Where infestations are caused by a damp problem it is essential that the cause of the damp is identified correctly. The damp must be rectified in order for the timber treatment to be a long lasting and guarantee success.
If you suspect that your timbers are infested with unwanted visitors, then we're here to assess if they're active and causing genuine problems, and serve an eviction notice if required. Read on for more details of how we can help or – why not call our helpful team of timber experts us on Leeds 265 2752, York 566577 or Sheffield 224 5121 or email us via our contact page.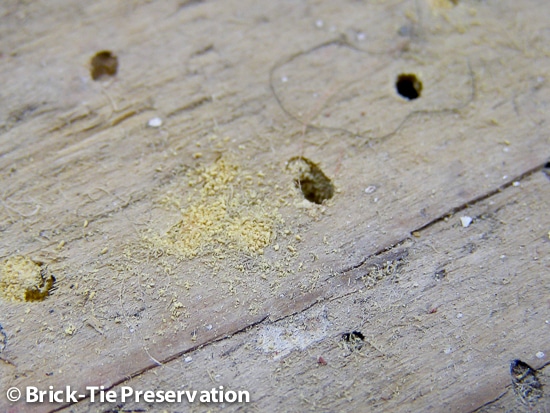 Wood Rot and Woodworm Services
If there's one thing that woodworms love, it's wood rot. Woodworm have evolved to feast on damp, decaying timber – originally on the forest floor, but sometimes in your home, if moisture levels are high.
Woodworms come in many shapes and sizes, with species favoring softwoods and hardwoods. The most common culprit of infestations in the UK being the Common Furniture Beetle. Don't be misled by the name though, as they don't discriminate when it comes to food – any timber will do; providing the conditions are correct.
Other decay organisms and timber infestations include Death Watch Beetle, Powder Post Beetle, Dry Rot and Stringy oak rot.
Brick-Tie Preservation's surveying team know how to identify the exact cause of your infestation, and ensure that the correct woodworm or rot treatment is applied to prevent any further damage – we can also treat wet rot and dry rot, and cater for any timber or masonry repairs that may be required to ensure the structural integrity of your property.
Treatments are safe and effective. We take the environment and your safety seriously, so you can have faith in us.
Trustworthy or Selling Something?
Our surveys are not free – our fees are low and cover our survey costs so you can be assured that the survey and report will be fair, accurate and not influenced by the prospect of winning work.
Our surveyors Paul and Bryan are well paid professionals and are not paid commission on sales. Outside accreditations which address ethics and fairness to consumers, we are award winning members of the Property Care Association.
We offer homebuyer damp and timber surveys by our professional surveyors – call us, we'll find any timber infestation and damp problems before they find you.
As award winning members of the Property Care Association, you can be sure of a high standard of service, excellent results and ongoing protection via our insurance-backed guarantees – so if you have a concern about timber infestations, dry rot or woodworm – Brick-Tie Preservation are Yorkshire's timber infestation experts.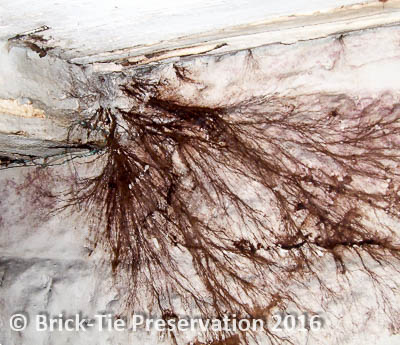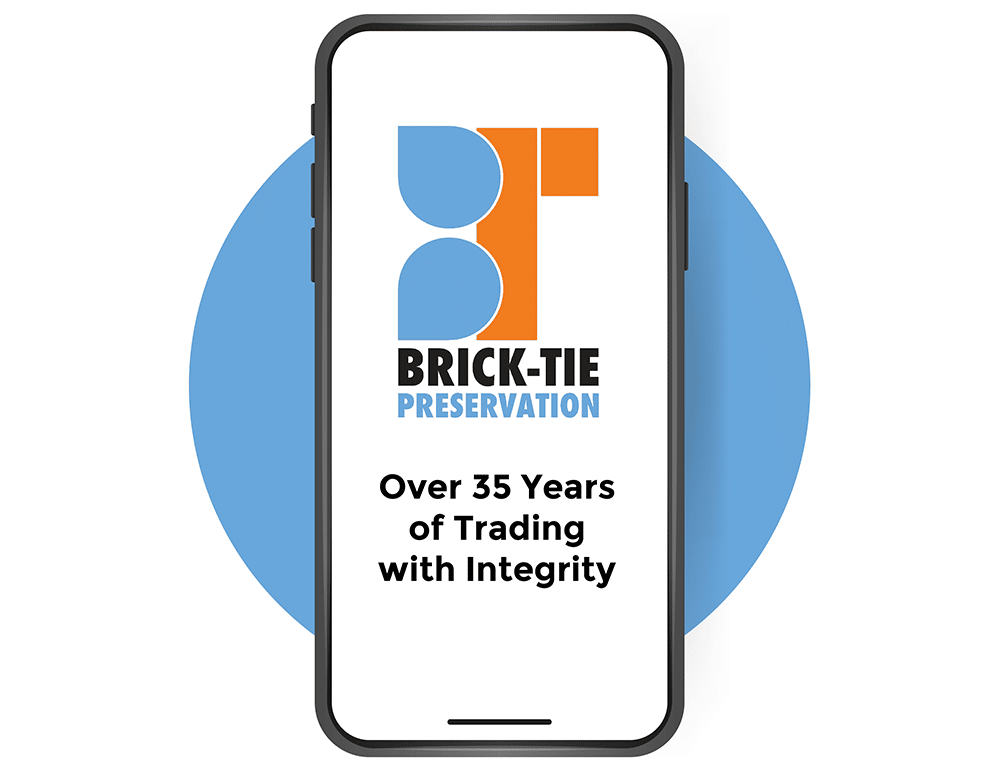 Need advice or want to book a survey?
If you have a question on our building preservation services, need advice on a structural issue or wish to book a survey, call our friendly team free on
Leeds 265 2752
,
York 566577
or
Sheffield 224 5121
or email us via our
contact
page and we'll be happy to help.
Timber Infestations, Wood Rot and Woodworm Gallery