What is Penetrating Damp?
Penetrating damp is pretty much how it sounds, as it simply means that water is passing through an external wall and into a building, penetrating your protective shell and causing issues on the inside.
The most obvious signs of penetrating damp are stains on the internal face of the external wall. Sometimes the stains will be accompanied by surface disruption of the paint or plaster, caused by evaporation of penetrating rainwater.
Black mould may be present too, along with some other symptoms that can also be characteristic of other damp problems.
Signs of Penetrating Damp?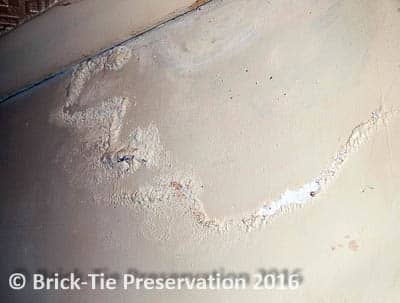 Penetrating damp treatment and solutions
By far the best solution for the building defects that cause penetrating damp is a traditional repair; re-pointing defective areas, fixing cracked and de-bonded render, and replacing defective down pipes and gutters.
Traditional buildings need traditional materials, like natural lime mortars – don't worry though, our comprehensive service means that we can help with you with this work.
When the damp is caused by weather conditions and/or porous materials, rather than obvious damage to the building, specialist damp-proofing is the key solution – our team of expert surveyors will ensure that the right diagnosis is made to ensure effective treatment.
Water repellents have been around for years but they do have some disadvantages, such as poor penetration. This can lead, at best, to only temporary protection – and at worst, a tendency to cause increased flaking (spalling) of the stone or brick surfaces. Some of the systems also tend to 'seal' the wall, trapping moistire in, ratherthan keeping water out.
The boffins at Safeguard Europe have developed a solution to this problem: Storm Dry is an advanced masonry protection cream, which is applied in one coat and offers vastly improved water repellence, providing a fantastic penetrating damp solution that has been proven in many site tests across the areas we serve in Yorkshire, such as Leeds, Sheffield, York and Harrogate.
We have a great relationship with Safeguard and were one of the first companies to be able to offer this superior damp-proofing system.
If we identify this type of damp problem during a survey, and if the building would genuinely benefit from Storm Dry application, a fixed price quotation for efficient and guaranteed application will be issued.
What causes penetrating damp?
The cause of penetrating damp depends on how the water is entering into the building, but some of the most common problems are:
However, penetrating damp can sometimes occur even when the external walls appear in good condition. This can be due to porous bricks, stones or pointing, or local environmental conditions, which may cause driving rain on a particular wall – a hazard of the great British weather.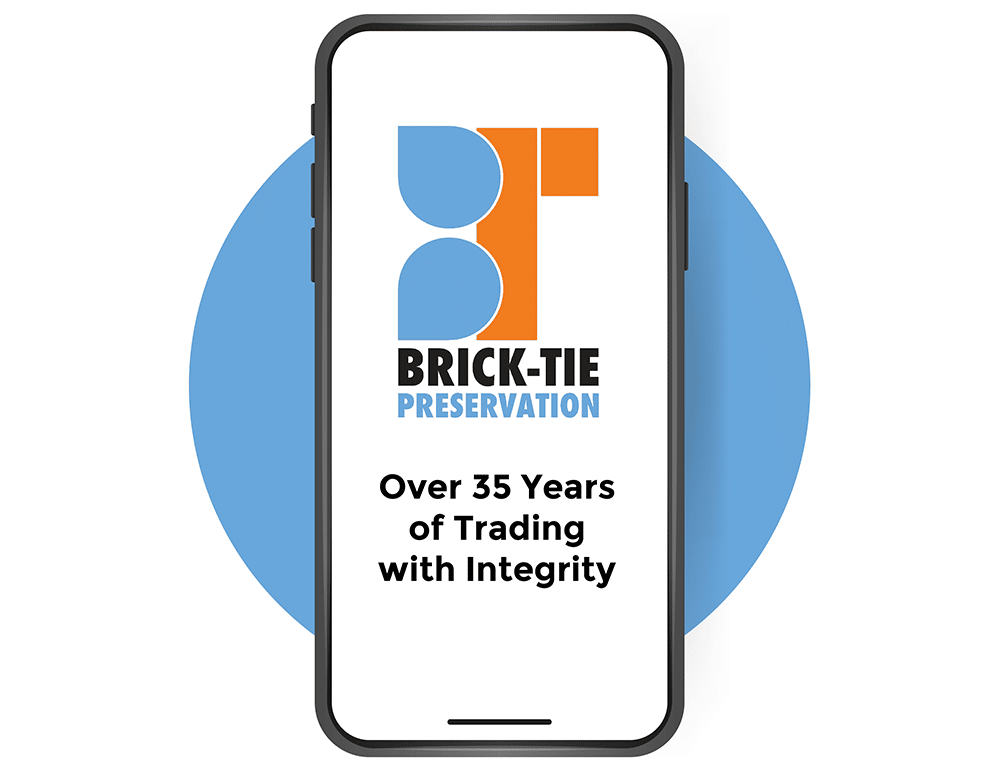 Need advice or want to book a survey?
If you have a question on our building preservation services, need advice on a structural issue or wish to book a survey, call our friendly team free on
Leeds 265 2752
,
York 566577
or
Sheffield 224 5121
or email us via our
contact
page and we'll be happy to help.
Here's a video from a residential project in North Yorkshire. One of a pair of semi-detached houses was treated by our team and the adjacent house wasn't treated. The video shows a porosity test of both houses to compare the results of our StormDry application.
StormDry is so effective that it offers additional benefits beyond just damp proofing the wall, including up to 27% improvement in heat retention and improved flood resistance. It's vapour permeable too, so walls are protected and can still 'breathe'. It's not a sealant, so it won't cause or worsen condensation problems – in fact, the increased heat retention of treated walls can actually help to reduce condensation symptoms.
Our friendly experts are on hand to help
If you require a survey, more information about solutions to penetrating damp, or traditional lime pointing or render application, you can call us on Leeds 265 2752, York 566577 or Sheffield 224 5121 or email us via our contact page with a brief outline of your problem, and we'll get back to you as soon as possible.
Inspections for accurate diagnosis of damp problems are carried out by our local qualified damp and timber survey team – we survey for damp problems in Leeds, Bradford, Harrogate, York, Selby and Wakefield, as well as all of West, South and North Yorkshire.
Below are some useful links where you can find out much more about penetrating damp and the importance of using lime mortar on older buildings (these articals are published by our MD Bryan Hindle, via his preservationexpert blog.
Hard cement pointing can destroy stone buildings within a few decades
It's a sad irony that within 100 years of the introduction of cement and its complete dominance in new buildings, that the downside should be the destruction of buildings which have stood for hundreds of years; well before cement was invented. Cement is a truly wonderful product, easy to use, forgiving and offering incredible…
Continue reading
Penetrating damp? – you can avoid this problem with some simple home maintenance
Okay so it's raining all the time and my phone is ringing off the hook. The thing is though, most of these callers, sought me out because of damp that has just appeared, or got much worse, they don't need my services – I am a damp proofer and they need a good old fashioned…
Continue reading
Damp. The (very), basic guide. Part 2
Before reading this, it may help to look at the preamble in part 1. Part 2 moves on from damp visible as mould on clothes, walls and ceilings and goes onto damp coming into the property from outside the house.  Specialists and surveyors refer to this as 'Penetrating damp'.  Of course this means the damp… Continue reading