Masonry repair methods and Masonry Strengthening, Leeds and throughout Yorkshire
Bulging or cracked walls are no laughing matter – they're a sign that you're in need of masonry repairs to ensure that your building remains safe and habitable.
Wall cracks and other structural problems arise due a variety of possible causes, and in our 30 years of experience, we've come across them all. Our masonry repair methods utilise a range of proven technologies and materials to put those problems right, with every project tailored to your needs and those of your property.
Of course we repair masonry by traditional means, using tried and tested skills to re-build walls and stabilise bulges. However, when walls are weakend by past movement or by bulging, structural engineers will often ask for masonry strengthening or provision of lateral restraint. Sometimes these methods are specified by the structural engineer and sometimes we specify the precise design, after an engineer or building surveyor has asked for our specialist advice. You can ask our advice for free.
Experienced Specialist Contractor
We are experienced specialist contractors for the following masonry repair methods, and we've been approved to carry out their installation by the manufacturers themselves, following specialist training and decades of experience:
We also specify, supply and install a wide range of specialist ties and fixings.
However, every building is different, and we may call upon more traditional repair methods if appropriate.
There are more details below, however if you'd like to speak to one of our specialist surveyors call us now on Leeds 265 2752 York 566577 or Sheffield 224 5121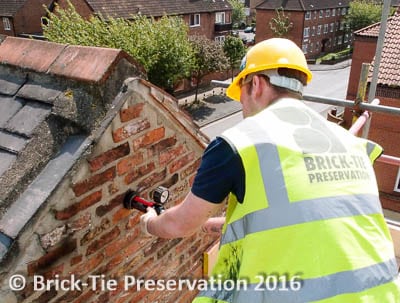 Structural repairs and wall tie installation
When it comes to structural and masonry repairs often a hybrid mixed approach works best, such as using the Cintec Anchor System with other tie methods too. On others projects, installation of Helifix masonry beaming, remedial wall ties or lateral restraint systems may be better suited.
In rubble-filled and high performance situations, the Cintec grouted anchor range offers unrivalled flexibility and proven success on thousands of projects – see how the patented anchor works on this video from a masonry repair project we completed in Leeds.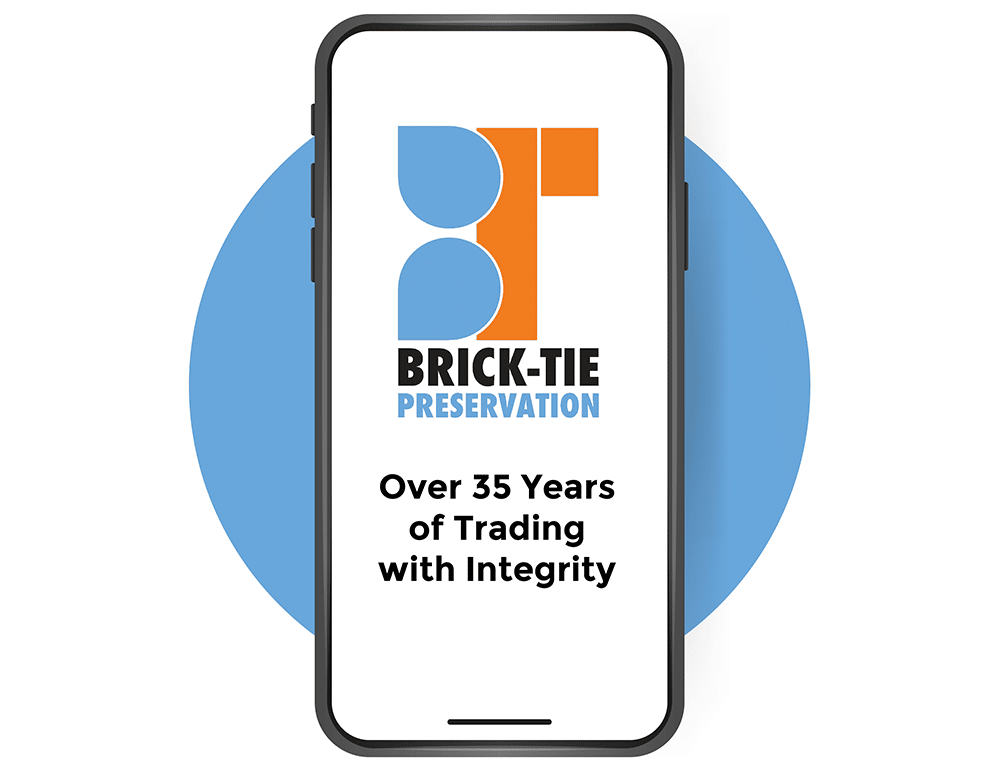 Need advice or want to book a survey?
If you have a question on our building preservation services, need advice on a structural issue or wish to book a survey, call our friendly team free on
Leeds 265 2752
,
York 566577
or
Sheffield 224 5121
or email us via our
contact
page and we'll be happy to help.
No system of structural repair can work without diligent installation and this is where we excel. Qualified wall tie technicians and a detailed and robust quality control procedure ensure that the work, which is often hidden from view, meets or exceeds the required specifications.
We own no less than three independently calibrated tension testing rigs spanning from 5 to 25Kn ranges (higher values available by request), and our Helifix and Cintec trained technicians test and test again, to make sure that the systems we've installed offer complete confidence.
Digital images of the test gauge readings and copies of test sheets and calibration certificates are always available so clients know that wall tie, stitching ties or lateral restraints we install really will do the job.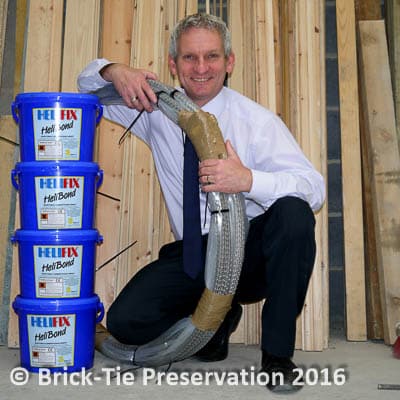 Structural repair experts with a great reputation!
You don't need to just take our word for this either! Check the Insight newsletters on our media page, where structural engineers, architects, surveyors, local authorities and major contractors who have worked with us commend our expertise and reliability.
We carry out Cintec and Helifix installations across the Yorkshire and the North of England, with projects including York City Walls, Armley Jail Leeds, Riber Castle Matlock, domestic houses and commercial premises have been tied or repaired in Kendal, Scarborough, Malton, Skipton, Chesterfield and Sheffield.
For down to earth, honest and well informed advice on masonry and structural repairs, call us now on Leeds 265 2752 York 566577 or Sheffield 224 5121 or email us with a brief outline of your problem and we'll get right back to you.
Still hungry for more information on masonry repair methods and structural repairs? We've selected some useful links below, where you can read about the Cintec anchor system for repairs to stone walls and look at some of the projects we've successfully completed…
Structural repairs to buildings, using Cintec grouted anchors and diamond drilling methods–Part 1 The Cintec Anchor
Repairs to Yorkshire and Derbyshire's old buildings and structures, which have moved or cracked, is something I've been involved in for about 25 years. Usually resin bonded or cemetitious stainless steel ties are used. Every building is different though and each has to be treated on merit. Sometimes serious movement has occurred or is… Continue reading
Masonry repairs using Helifix Helibars on a York apartment block
Lindum construction needed a Helifix installer in York so naturally they turned to us. Lindum are one of the fastest growing and respected contractors in the country, with a great reputation – they do not employ sub-contractors unless high quality and service is guaranteed. The project is the Multi-million pound conversion of the former Bonding Warehouse to turn it into prestigious apartments. Continue reading
Happy masonry repair clients?
The best way of finding out how happy, or otherwise our wall tie replacement and structural repair clients are, is to ask them. We do this after every wall tie job, every lateral restraint job too, so that we can carefully check the results and change our service if clients are unhappy with anything. Office manager Katrina Jackson with our 100th customer feedback form. Continue reading