Wall Tie Services in Leeds, York, Sheffield and Across Yorkshire
What are Wall Ties and How do They Fail?
Wall ties (sometimes misnamed as brick ties) are used in building construction, and have been around for years – they're used to tie brick, stone and block internal and externals walls together, spanning the cavity between them to ensure structural integrity.
The problem is that wall ties can corrode or fail over time, or in some instances, the original ties used simply weren't up to standard – and while issues are particularly prevalent in pre-war housing, our specialists are being increasingly called upon to provide wall tie replacement services to owners of newer properties.
Wall ties which lack adequate galvanisation are prone to chemical corrosion and environmental factors can all lead to problems down the line.
Generally speaking, properties built before 1985 are at the highest risk of wall tie failure, but more recently built homes and commercial buildings can also suffer if not enough ties were used during construction, or if the ties were incorrectly installed.
The need for wall tie replacement may not be visually apparent, so sometimes mortgage lenders, home buyers and equity release companies ask for a wall tie report when dealing with property loans.
Why use the Brick Tie Preservation Team?
If you live within the Yorkshire area and are concerned about the integrity of your walls, we can provide a thorough wall tie survey to be conducted by experienced and qualified experts.
The core members of our wall tie services team hold the City & guilds NVQ Level 2 in Wall Tie Replacement: this qualification has been available for a few years, but until recently there was no training provider willing to take on the assessment work required to enable us to achieve the qualification.
Our technicians are amongst the first in the country and the only ones in Yorkshire to achieve independent recognition for their wall tie replacement services expertise. Well done Darren, Ryan, Craig and Bryan!
While replacing wall ties isn't rocket science, the completed work is hidden from view, so customers depend on us to do the work properly as they can't check it for themselves – it's a big responsibility, and one we take very seriously.
This is where our staff training and commitment to our team helps assure clients. We make sure that our team of wall tie experts are valued and well looked after. They love their work, and this engagement means they take their work seriously and they value your custom – you pay their wages and they never forget that, they know that we thrive by meeting customer expectations every time, job after job.
Often wall tie corrosion is first raised during pre-purchase surveys. In these cases the only way to proceed is to have a thorough wall tie survey carried out. Ties are located and inspected to accepted Building Research Establishment standards and any recommendations are based on those same independently written guides. Where possible digital images are taken and stored for future use.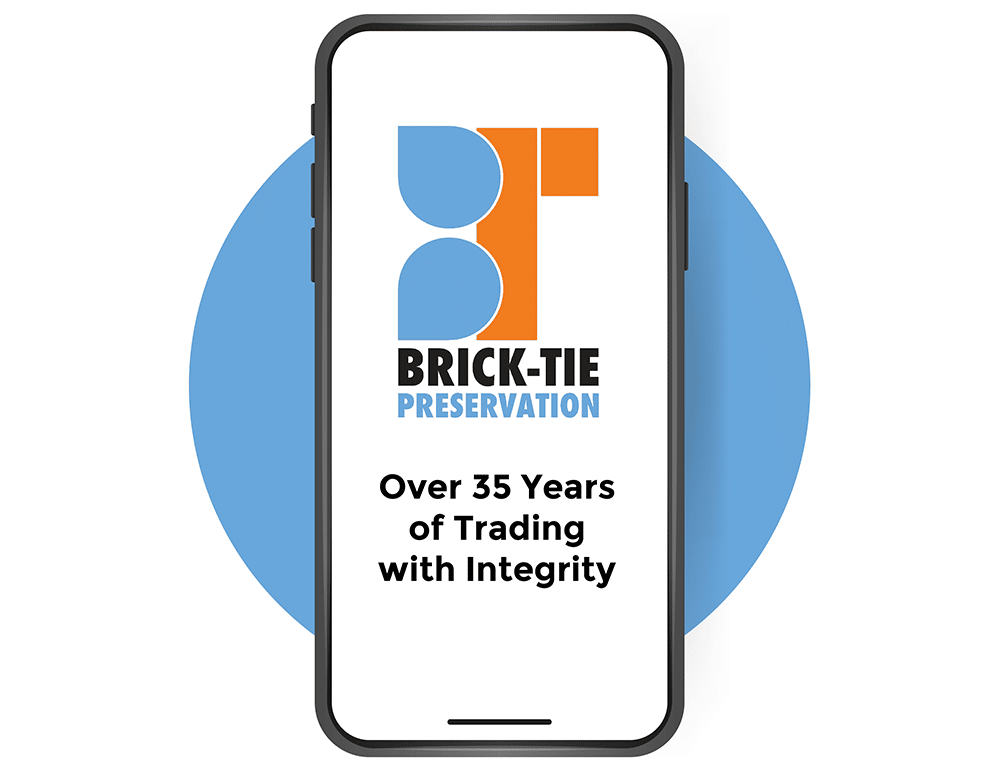 Need advice or want to book a survey?
If you have a question on our building preservation services, need advice on a structural issue or wish to book a survey, call our friendly team free on 
Leeds 265 2752
,
York 566577
or
Sheffield 224 5121
or email us via our
contact
page and we'll be happy to help.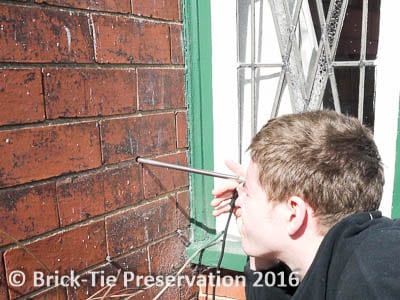 Signs of Wall Tie Failure
If you notice the appearance of horizontal cracks on your exterior walls, this could be a sign of wall tie failure, but there are some other signs that your brick ties are no longer effective too: