Structural surveys – Building surveys
If you're buying or selling a property in Leeds, York, Sheffield, Harrogate or any other location in the Yorkshire area you may already know about structural surveys and Building surveys. It is the report from that survey, which often leads to a need for us to carry out structural repairs of one kind or another.
But where to turn to, when structural surveys or a building surveyor highlights  problems? You know there's a defect, but who will fix it and how much will it cost? This is where we can help you. We are experts in a wide array of specialist masonry repair systems for exactly the kind of problems raised on structural surveys and building surveys too.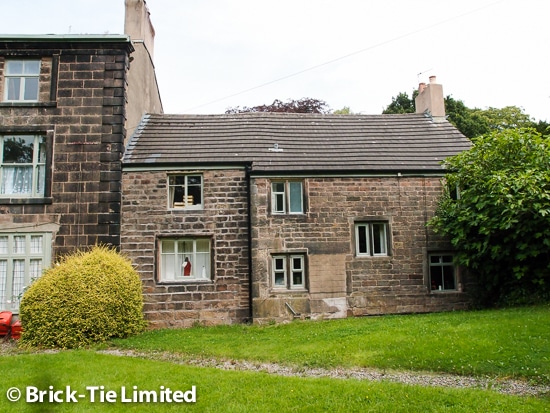 What will a structural survey bring up?
Below is a short list of the kinds of building defect which can be raised in a structural survey and fixed by us:
Our in-house engineers can either follow the instructions which your own structural engineer or building surveyor  has prepared or, write-up a detailed solution for you when required.
If you have a specification of survey report from your surveyor or engineer, we'll need a copy of that. We will ensure that the specification for repair is suitable for your engineers', or surveyors' needs.
Our report will be broken down, so all can see exactly what is needed. read on for further detail of call us on Leeds 265 2752, York 566577 or Sheffield 224 5121 or email us via our contact page. 
Structural surveys and building surveys will sometimes mention materials and repair products you haven't heard of before – these are normally trade names of 'respair systems' or specialist materials – we are experts in the use of the these. If any of the following have been mentioned in your survey report – we can help you.
Helibars – BowTies – Wall Ties – Crack Stitching – Masonry Stitching – Tie Bars – Straps – Strapping – Helibeams – Sock Ties – Cintec Ties – Ground Anchors – Helical Bars – Rubble Fill – Masonry Stitching
What about building work?
Often there is none; our structural repairs include hidden tie bars, lateral restraints and wall ties – sometimes you can hardly tell we've worked on a house and that it has had a lot of structural work done.
However, on some projects there is a need for building work and we cover all of the jobs needed.  This means we skilfully complete the plastering, joinery and any masonry re-building or associated trades.
Brick-Tie Limited are long standing members of The Federation of Master Builders. The only thing we don't do is the decoration afterwards!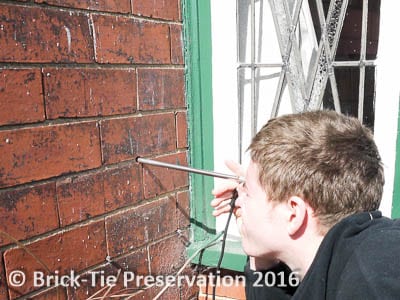 What we provide after we've called to inspect your property
Our surveyors are qualified and have bags of experience – we've been established for 3 decades and we've seen just about every structural issue possible.
Our in-depth structural repair specification will ensure that you're armed with all the information you need to comply with the needs of your structural survey or building survey –  with details including:
Our quotations are fixed prices for the work – no hidden costs and we never issue 'estimates' which can be raised afterward. The price we quote is the price you pay – no strings attached.
I haven't had a structural survey yet – can you still help me?
Where structural cracks or movements have happened an independent structural surveyor or engineer is normally involved. However, if you don't want to proceed to the expense of a structural survey initially, we are happy to visit you, inspect the issue and give you our advice. We may recommend you have a structural survey carried out, or we may simply assure you thee isn't anything to worry about. On other occasions the suspected defect may be sufficiently clear that we can provide you with a quotations and specification for the work without resorting to professional external advice.
In the event that an independent structural engineer or building surveyor is required we recommend The Institution of Structural Engineers and the RICS as useful resources for finding independent professionals. Of course, in the decades we've worked across Yorkshire we have worked with many of these firms, so do call, us if you'd like us to refer you to a trusted local contact.
If you're not sure about structural surveys or if one of our home visits is right for you, don't worry, we'll only ever offer impartial and honest advice – so feel free to give us a call for a no-obligation chat on Leeds 265 2752, York 566577 or Sheffield 224 5121 or email us via our contact page and we'll talk you through the process, answer your questions, and book in a convenient time for a surveyor to call, if you feel a survey would be of benefit. 
Structural Repairs Gallery
Structural surveys and building surveys can engender lots of building defects which need investigation. Don't be confused by this – below are a few selected links to articles, videos and technical posts, as well as news items where structural repairs of one sort or another were done by our team – usually as a direct result of the advice given after a structural survey or building survey – enjoy!
When is a wall tie corroded?
Sound like a daft question?  Not really; the problem with corroding cavity wall ties is that there are many types and thicknesses of wall tie and as site inspections are done visually; subjectivity comes into play. One man's corroded wall tie may be described as 'pristine' by another onlooker. Disagreements on 'How rusty is rusty?' Continue reading
Just how much tension can a wall tie take? If it's a Cintec tie – lots. This is very soft clay brick bonded in soft lime mortar. Brick-Tie technicians succesfully travelled to Filey , North Yorkshire & installed Cintec & Helifix ties. Expert installation and testing, combined with knowledge of the best available materials and methods.