Our Accreditations and Approvals
Outside approvals serve a duel purpose: They subject us to external audits of our quality and service; keeping us on our toes and, they also give potential clients something to help you validate the claims and promises we make, about our service, reliability, abilities and quality.
Some external organisation are designed to keep tabs on our technical abilities; are we well qualified to do our work, have we the skills and experience required? Others specialise in Health and Safety; investigating our compliance with health and safety legislation and that checking we have good controls in place to protect you and ourselves from harm, during our work. 
Other organisations scrutinise our financial security; can we handle the larger projects we do for commercial clients? such as local authorities, housing associations, facilities managers and main contractors?
The needs of our clients are varied and complex – only by seeking approval from a wide range of external bodies, can we ensure that both commercial and residential customers are assured, that the offers we make to them, are more than just hollow promises.
The Property Care Association
Formerly part of the BWPDA (British Wood Preserving and Damp-proofing Association), the Property Care Association is the trade body for the structural and basement waterproofing, wood preservation, damp proofing, wall tie replacement and structural maintenance industries in the UK.
Brick-Tie Preservation are proud to be members. Gaining membership involves a strict vetting procedure, regular quality audits and acceptance of the PCA's code or conduct and ethics. Insurance and Health & Safety standards have to be met too. Only committed and qualified companies gain membership. The Property Care Association also supplies essential industry recognised and on-going training for our staff, on rising damp, condensation control, woodworm treatment, basement waterproofing and dry rot control.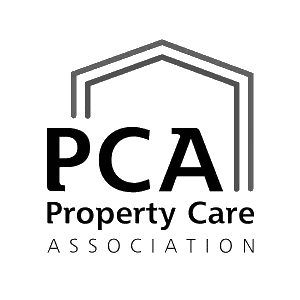 The Property Care Association logo is always worth looking for, when searching for a specialist in damp, dry rot, wall ties or waterproofing company. Without it, there is no way of knowing if the specialists' capability, competence, insurance and qualifications, have been independently vetted – without the logo anyone can call themselves a specialist company; even if they have never passed any exams or had any training at all.
The PCA runs annual awards for excellence in the industry. We are very proud that for the fifth time in six years, we have been recognised for our training and personal development of the BT Preservation team. 
We were the Property Care Association contractor of the year 2014 Check-out the Property Care Association web site for further details We are the Property Care Association member for clients in Leeds, Bradford, York, Wakefield, Harrogate and Sheffield too.
Our MD Bryan Hindle is an examiner for the Property Care Association's CSRT examinations, which are the only recognised national qualifications for timber and damp surveyors.
The Contractors Health and Safety Assessment Scheme (CHAS)
This is another logo that you may not be familiar with, but is very important – though you won't see it on many wall tie specialists and damp, timber or waterproofing company's websites.
The health, safety and welfare of our employees is paramount to us. So too is the safety of others who may be impacted by our acts or omissions onsite – this means customers, children, the general public, commercial tenants and other contractors we may be working with. We know this, but one way of helping clients know this too is by obtaining an external accreditation for our health and safety practices. This is what the CHAS logo tells you.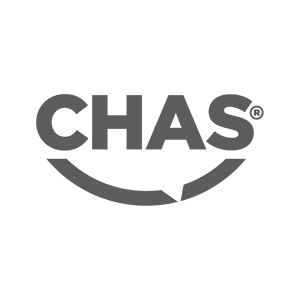 In addition, without it we couldn't work for many of our Local Authority partners or larger organisations who are keen to promote good safety standards. They insist that their approved contractors pass this hurdle, often before they're even allowed to tender for work.
The Contractors Health and Safety Assessment Scheme (CHAS), involves strict checks on a company's safety practices and safety records to ensure that they're aware of, and are meeting, basic safety laws.
The scheme is operated independently of companies, so in effect the logo is your assurance that someone qualified in Health & Safety has checked us out thoroughly to a set government approved health and safety criteria.
Damp proofing, timber treatment, waterproofing, structural repairs and wall tie work all carry risks for our staff and for others on the site. We are often working at height (wall ties and structural repairs), drilling and hammering (Cintec anchors, Helifix work and damp proofing), using chemicals (Dry Rot and Woodworm treatment), working in confined spaces (structural waterproofing and vandex tanking). 
This is all risky stuff: for us, for you and for others on the site.
As CHAS accredited contractors we identify those risks and hazards and ensure that any risk of harm is minimised. That's definitely worth something and it's why we value and are very proud of our CHAS accreditation.
Meeting the CHAS standards also keeps our staff on their toes too, and lets potential new employees know that if they're considering a career with us, they can be sure that we put value on health and safety and will strive to keep them safe – and that we expect them to meet our safety standards too.
Safe and sound wall tie installation and damp-proofing is available across Yorkshire including Leeds, York, Sheffield, Scunthorpe, Ripon, Malton, Selby, Huddersfield and Bradford.
This one's really essential one for domestic and residential clients…
We hold the TrustMark accreditation because the Property Care Association's membership criteria and vetting methods comply with TrustMark's strict policies.
The TrustMark logo (combined with our presence on the Trustmark database – please check), means that you're assured of all the following points: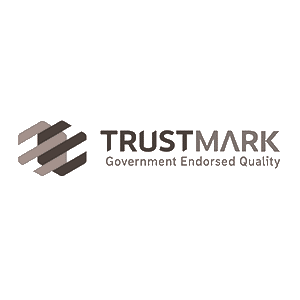 Our technical skills have been independently checked through regular on-site inspections, as well as checks on our trading record and financial position
We've signed up to a code of practice and ethics which includes insurance, health and safety, and customer care
The Property Care Association has checked and will continue to monitor the quality of our work, trading practices and customer satisfaction levels (we do this ourselves too, of course);
We are able to offer an Insurance Backed Warranty
Deposit Protection
Insurance is available for you in the unlikely event we go bust (this is our 30th year in business)
If you have a problem or disagreement with the us, there's a clear and user-friendly complaints procedure to help resolve the issue
The scheme is fully supported by Government, the building industry and consumer protection groups.
All of these checks will give residential domestic clients – Peace of Mind
Important Note:
When employing a TrustMark tradesman, always check they are 'licensed' for all the trades / work you're asking them to carry out. This can be done by looking on the TrustMark website, by searching under the 'trade' then 'their company name' and finally 'more information' – you will then see a list of the 'only' trades that the firm is licensed for, under the protection and standards offered by TrustMark. You'll find us there, under damp-proofing and wood preservation as Brick-Tie Ltd)