Professional wall tie surveys from the Yorkshire specialists
Brick-Tie Preservation is a trading name of Brick-Tie Limited, and we're proud to be the best known and longest established wall tie survey specialist in Yorkshire – we have all the answers to wall tie corrosion problems, and have been serving domestic and commercial clients for 3 decades!
We've installed hundreds of thousands of wall ties over the past thirty years; from Leeds to Sheffield, Harrogate to York and Halifax to Scarborough – nobody has more experience than our wall tie surveyors and technicians.
Despite popular belief, not all cavity wall ties rust, and surprisingly, two houses which look identical from the outside and are the same age, may have completely different standards of wall ties in them. A proper detailed wall tie survey is the only way the level of corrosion, if any, can be discovered.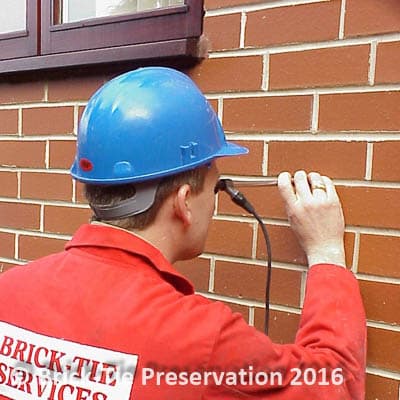 With thousands of wall tie surveys already done, we've proven our skill and integrity again and again.
Our written wall tie reports, containing digital images of the ties, as seen through the surveyor's boroscope, carry the credibility and the detail this important defect demands.
They are accepted daily by mortgage lenders, homeowners, those buying and selling houses and many local authorities and housing associations too. There's lots more information for you below – or why not call us to speak to our friendly team on Leeds 265 2752, York 566577 or Sheffield 224 5121 or email us via our contact page.
Wall tie survey service designed for Yorkshire housing
More and more of Yorkshire's houses now have cavity wall insulation installed and special care is needed when surveying these for wall tie corrosion problems; we have the know-how to do this for you properly, so that your wall tie survey is accurate, even where insulation is present.
Our low wall tie survey fees cover most of Yorkshire, small additional charges apply for greater distances.  Additional video endoscopy, density mapping and wall tie embedment surveys are available for commercial clients, with fees subject to negotiation. We also provide surveys to architects, engineers and other surveyors right the way across the north of England.
Our pre-purchase and re-mortgage wall tie corrosion surveys, with a detailed written wall tie report, are accepted by all banks and building societies and we are the best known and trusted name for wall tie corrosion in the Yorkshire area.
Where required we provide a fixed price wall tie replacement quotation. We don't give rough estimates and you can rely on the price, which includes everything, with no extra costs.
For more information, or to book a wall tie survey, please call our Leeds 265 2752 York 566577 or Sheffield 224 5121 or email us about damp via our contact page and our friendly, knowledgeable and helpful staff will be happy to answer your questions, or arrange a convenient appointment.
If you want to explore wall tie corosion in depth please visit the links below, these include technical articles on wall tie corrosion, wall tie installation and testing.
For more specialised wall tie work, such as tie bars, lateral restraints and specialist wall anchors visit our dedicated structural and masonry repair pages.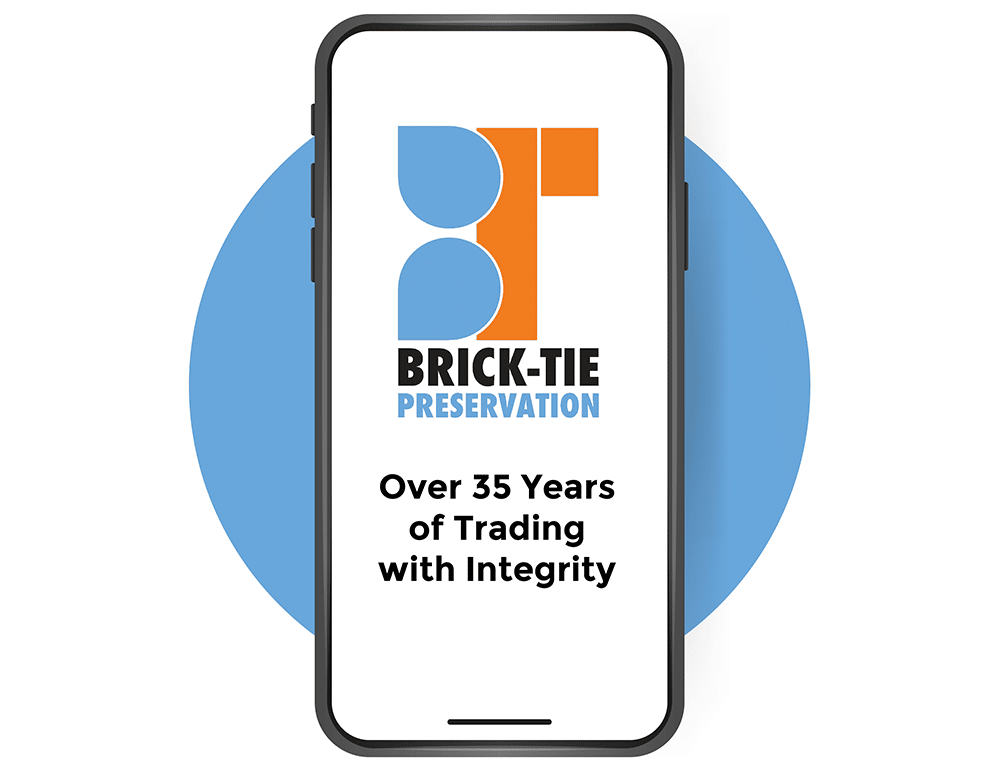 Need advice or want to book a survey?
If you have a question on our building preservation services, need advice on a structural issue or wish to book a survey, call our friendly team free on
Leeds 265 2752
,
York 566577
or
Sheffield 224 5121
or email us via our
contact
page and we'll be happy to help.
Cavity wall tie corrosion – the problem of expansion
Why is it that old cavity wall ties may need replacing, even when they look very thick and strong, what harm can surface wall tie corrosion really do? This is a question we often get asked, particularly by builders and other tradesmen, who have removed a window or opened up a cavity and found thick, … Continue reading
What are wall ties ? Wall ties are unseen metal components of all cavity walls. Built into the wall by the builder as he constructs the wall. They are crucial to the stability and safety of cavity walls and here's why. When you look at a house constructed of brick or stone, built … Continue reading